Who is Airprox Reality Check?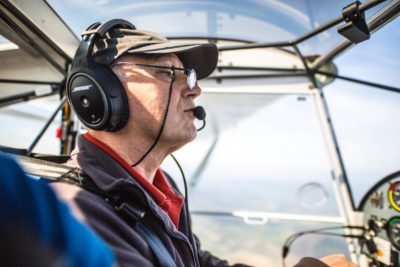 Mark Dale – Secretariat
Mark was the BHPA's Technical Manager for 30 years.  During this time, amongst other things, he spearheaded the successful effort to legalise foot launched powered aircraft, and aerotowing hang gliders. He implemented standardised airworthiness testing of hang gliders, wrote the BHPA pilot handbook (on sale now, in all good book shops), taught instructors and coaches, inspected HG and PG training schools and was responsible for fatal accident investigations on behalf of the AAIB.   His AAIB training is particularly useful to Airprox Reality Check.
Mark was part of numerous committees including GASCo and the EHPU (of which he was general secretary) and in 2018 he received a medal from the Royal Aero Club in recognition of his contribution to aviation.  Mark has 2,500 hours on HG/PG, microlights, gliders and is currently busily logging hours in his Eurofox.
Simon Dale – Secretariat

Simon has had a lifelong interest in aviation and is presently training towards his Private Pilot's Licence.  He recently fitted electronic conspicuity/ traffic avoidance in the form of Mode-S extended squitter/ ADS-B out and Pilot Aware ADS-B in which gave him an understanding of, and sparked an interest in, the ADS-B system.
Simon formed FPV UK in 2009 in response to new CAA regulations arbitrarily banning the new sport of FPV flying. FPV UK now has 4,000 members and Simon is Chief Executive.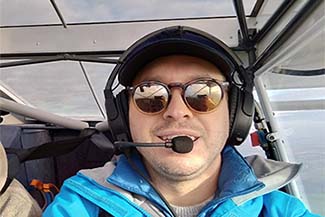 The Review Panel
Once the secretariat has analysed each airprox report using the Reality Check System, and extracted and analysed the relevant ADS-B data, a draft report is produced.  This report is circulated around a group of aviation experts for their comments.  The Review Panel's comments often then drive further research, analysis and clarification until a final version is reached and then published.
Review Panel members are invited and presently include:
An aeronautical engineer with 39 years of experience in aviation, comprising:

15 years working as an aerodynamicist and project engineer on the design and certification of airliners and business aircraft;
20 years working in civil aviation regulation, including rule-making and head of policy roles in design airworthiness and flight crew licensing;
4 years working on aircraft performance in a design research environment.

An aircraft engineer/ programme leader with a leading aircraft manufacturer, who has worked in the aviation industry for the past 21 years. Including:

Aircraft Operability – 5+ years
Programme Leader – 5+ years
Airworthiness Engineer – 3+ years
Airworthiness, Design & Development Engineer – 7+ years

A former RAF Wing Commander who is chairman of a major aviation association.
The chief executive of a major aviation association (for the past 16 years), president of the European federation who also holds a senior position at the Royal Aero Club.
Airprox Reality Check is grateful to the Human Factors experts at the AAIB and our friendly B777 flight crew for their guidance.